UC Study Spaces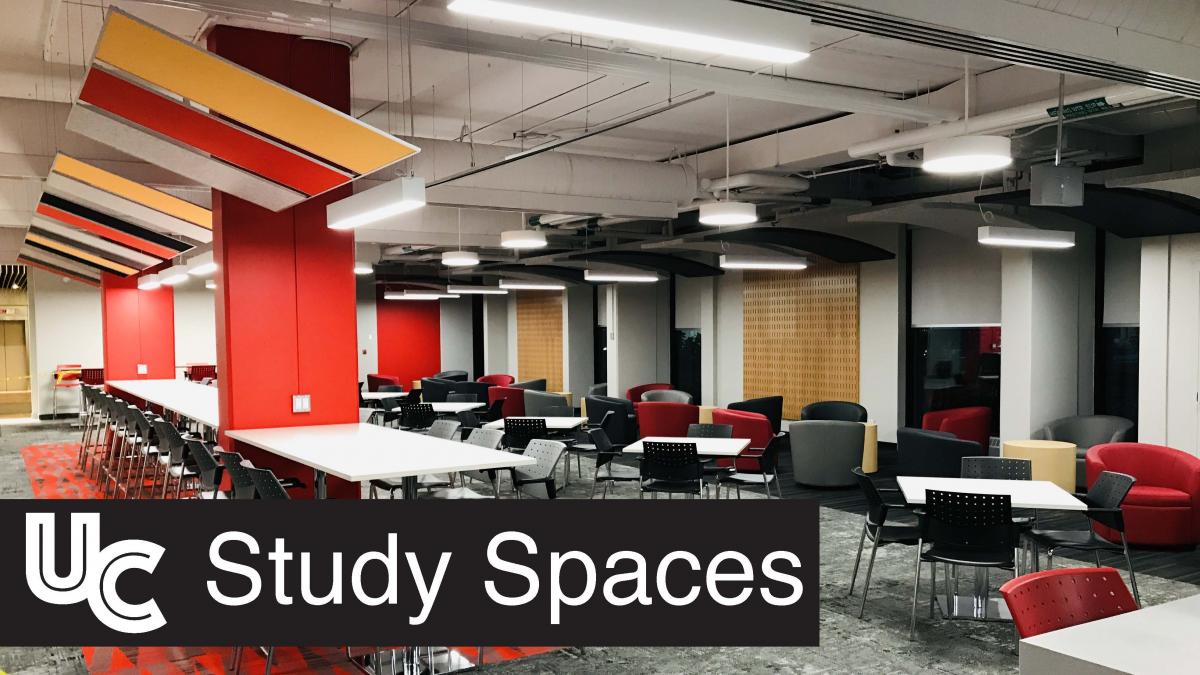 UC Study Spaces are CLOSED during the Ontario Emergency Declaration
---
Access to the University Centre is currently restricted due to the Provincewide Emergency Declaration enacted on January 13, 2021. All study space locations are CLOSED and unavailable for use.
Entry to the building is only permitted for the following purposes:
For staff members with offices in the building who must come to campus to perform their job duties.
For commercial services by appointment only.
For campus mail and courier parcel pickup purposes from the Mail Room and UC Loading Dock.
For food and beverage take-out from Starbucks and Subway in the north cafeteria atrium (at Branion Plaza).
All other university services and administrative units are available and operating remotely. Please contact the specific department or service entity directly for available services and further assistance.
Safety Measures
---
To ensure the safety of our university community, mandatory safety measures must be adhered to at all times in the University Centre.
- WEAR A MASK AT ALL TIMES
- MAINTAIN 2m / 6 ft. PHYSICAL DISTANCING
- SANITIZE YOUR HANDS UPON ARRIVAL
- COMPLETE U OF G COVID SELF-ASSESSMENT
- WIPE DOWN SURFACES BEFORE & AFTER USE
- LIMIT FOOD & BEVERAGE CONSUMPTION IN STUDY AREAS
- BE RESPECTFUL & CONSIDERATE TO FELLOW GRYPHONS USING THIS AREA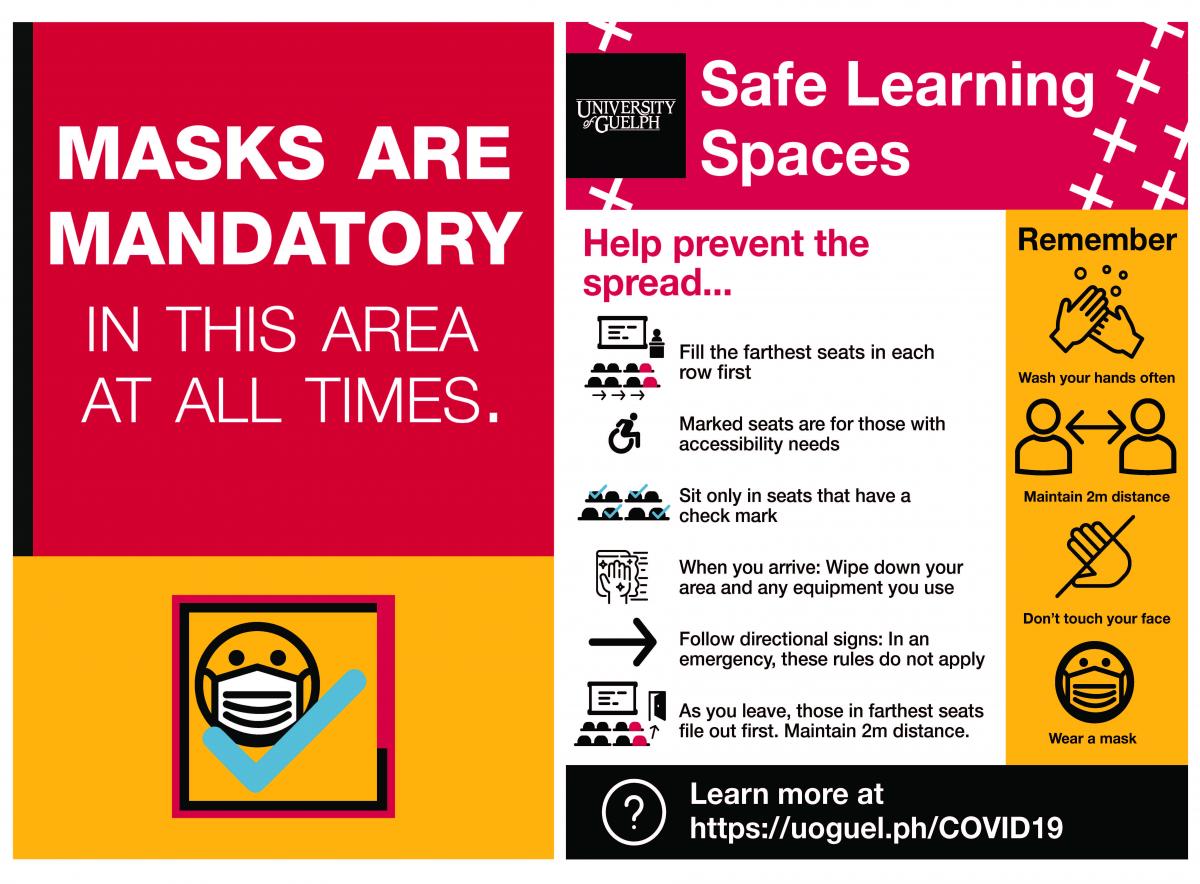 Study Locations
---
Student Study Spaces located on Level 1 & 2 of the building are available for use during building hours. 
Special Thanks to Hospitality Services, CSA, and UC Services for contributing support to student study spaces in the University Centre!
Available Services
---
While many services are available virtually, the following businesses are offering pick-up and in-person services in the University Centre:
---