The Lookout: Rooftop Patio + Grad Lounge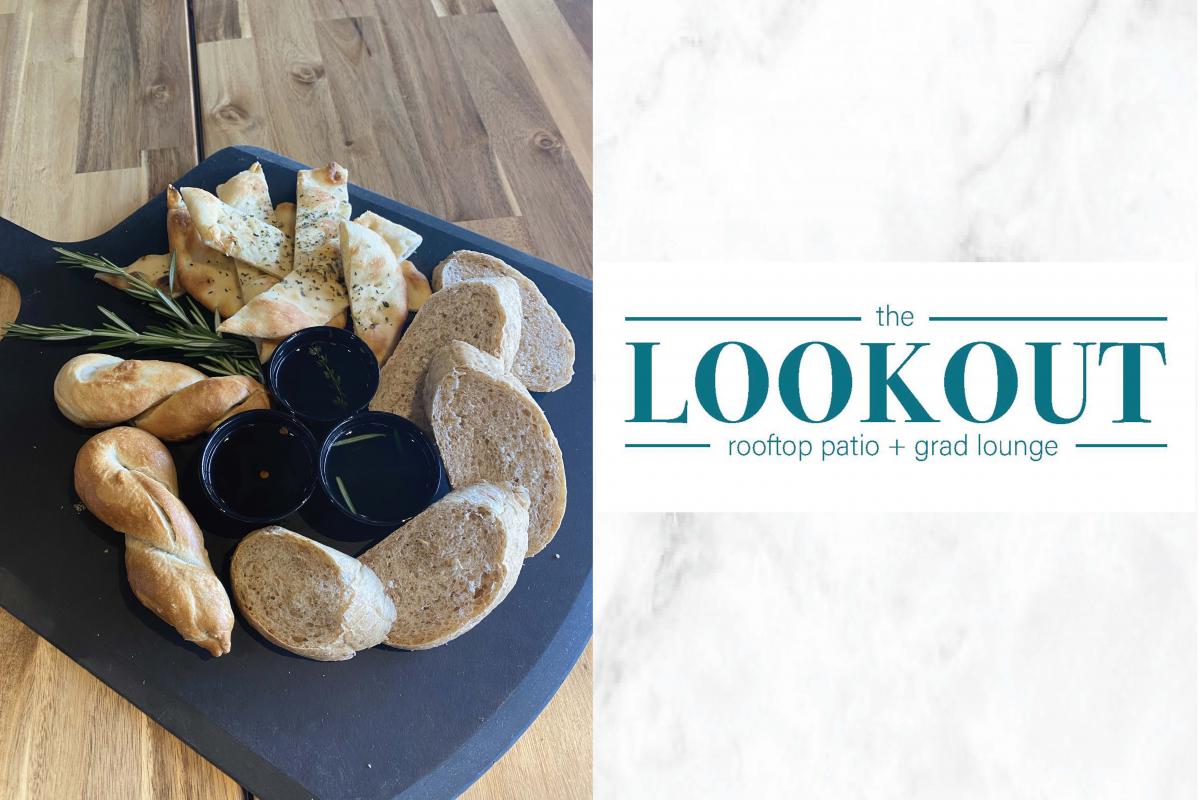 WELCOME TO THE LOOKOUT: PATIO + GRAD LOUNGE
---
We are excited to welcome you back for the winter semester. Join us on Level 5 North in the University Centre for a delicious meal and casual dining experience as you lookout over the beautiful elevated views of campus. In February 2023, we will be expanding our hours and programming features in the lounge. Stay connected with us and watch for exciting new features and events over the winter semester!
QUALITY CASUAL DINING OVERLOOKING THE UNIVERSITY OF GUELPH CAMPUS
---
Welcome to The Lookout: Rooftop Patio + Grad Lounge!  We are excited to welcome the university community and guests to enjoy great tasting food and beverage experience with panoramic views of campus and an open-air rooftop patio.  The Lookout menu focuses on locally sourced ingredients and dynamic tastes to create a unique and truly enjoyable meal with every visit.  Located on Level 5 North in the University Centre, the lounge provides a quaint and relaxing environment worth the trip to the top floor of the University Centre.
The Lookout is available for casual walk-in dining, online or call-in ordering for take-out, and contactless dine-in ordering for your convenience.  Lounge and patio reservations and private bookings are always welcome, contact us at lookout@uoguelph.ca or (519) 824-4120 ext. 58117 and we will arrange a custom reservation or private booking tailored to servicing your group.
OPEN TO SERVE YOU!
---
We are open to serve you for dine-in service in the dining hall, on the rooftop patio, or for take-out by online ordering or call ahead service. Our current hours of operation are Monday to Friday from 11am - 8pm.
Our regular GSA Thursday night trivia program will resume on January 26, 2023. To reserve a table for your team, email us at lookout@uoguelph.ca.
OUR MENU - DYNAMIC TASTES | FRESHLY MADE
---
We are committed to preparing your meal using only fresh, quality ingredients that deliver dynamic tastes for enjoyment.  Our menu items can be modified to accommodate special dietary requirements upon request.