The Lookout: Rooftop Patio + Grad Lounge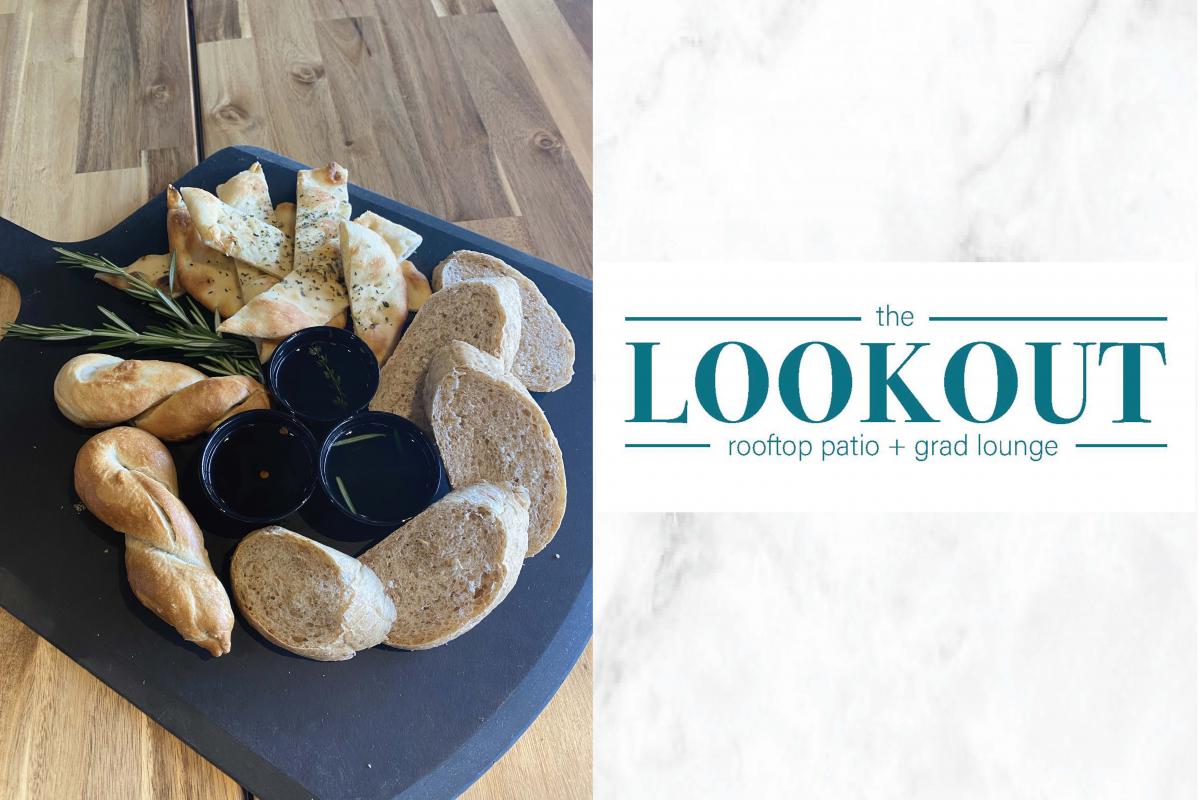 WE ARE OPEN MONDAY TO FRIDAY FROM 11:30AM - 6:30PM. JOIN US ON THE PATIO FOR A GREAT FOOD & BEVERAGE EXPERIENCE WITH AMAZING VIEWS OVERLOOKING CAMPUS!
QUALITY CASUAL DINING OVERLOOKING THE UNIVERSITY OF GUELPH CAMPUS
---
Welcome to the all-new The Lookout: Rooftop Patio + Grad Lounge!  We are excited to welcome the university community and guests to enjoy great tasting food and beverage experience with panoramic views of campus and an open-air rooftop patio.  The Lookout menu focuses on locally sourced ingredients and dynamic tastes to create a unique and truly enjoyable meal with every visit.  Located on Level 5 North in the University Centre, the lounge provides a quaint and relaxing environment worth the trip to the top floor of the University Centre.
The Lookout is available for casual walk-in dining, online or call-in ordering for take-out, and contactless dine-in ordering for your convenience.  Lounge and patio reservations and private bookings are always welcome, contact us at lookout@uoguelph.ca or (519) 824-4120 ext. 58117 and we will arrange a custom reservation or private booking tailored to servicing your group.
OPEN TO SERVE YOU!
---
We are open to serve you for dine-in service in the dining hall, on the rooftop patio, or for take-out by online ordering or call ahead service. Our current hours of operation are Monday to Friday from 11:30am - 6:30pm.
OUR MENU - DYNAMIC TASTES | FRESHLY MADE
---
We are committed to preparing your meal using only fresh, quality ingredients that deliver dynamic tastes for enjoyment.  Our menu items can be modified to accommodate special dietary requirements upon request.